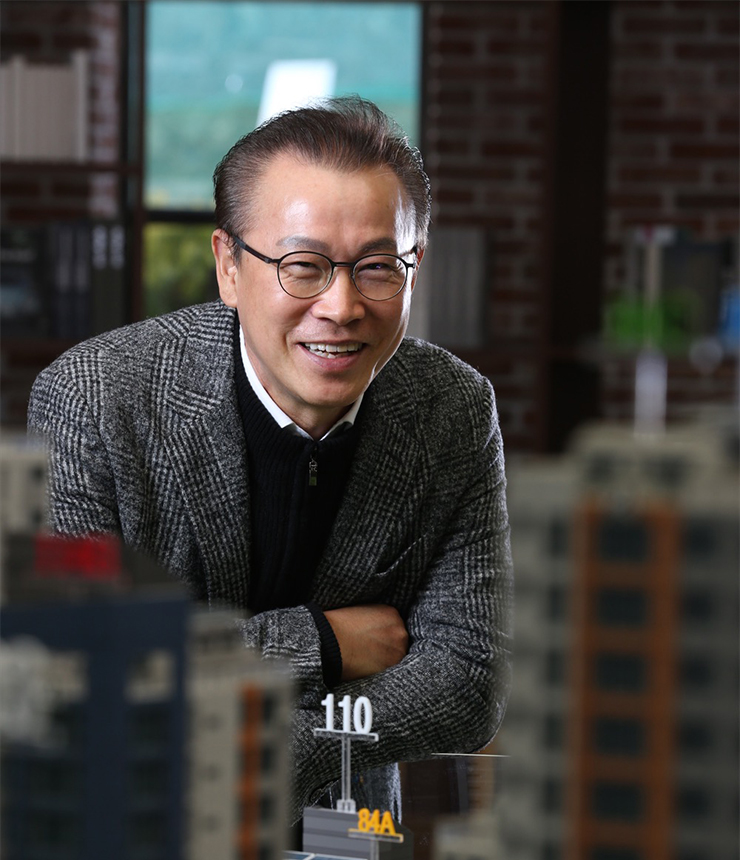 #3

An INDOMITABLE SPIRIT
and DESPERATION are
the secret to success.
Successful people and organizations refuse to blame their background,
their environment, or their surrounding conditions.
Instead, they view them as obstacles to overcome.
If you persevere and refuse to give up, you can find a way to push
through impossible situations, even when it seems there are
no ways forward.
Fear?
Desperation can dispel any fear.
Most people are afraid of walking on a tight rope.
They believe they will fall if they take one step out of line.
But developers are different.
Developers believe they can still go in all sorts of different
directions in the unfortunate event they fall of their tight rope.
If you can keep your wits about you, you can find yourself
chances to turn the tables around even as you are falling.
That is why people with a sense of earnest desperation
to succeed always take on new challenges without fearing
failure.
That enterprising spirit if the foundation of their success.
If you feel a sense of fear deep inside, it means you are
not truly desperate.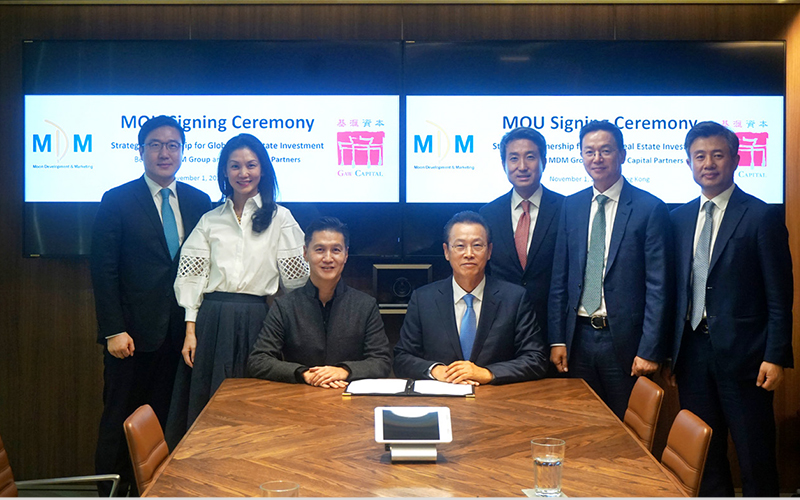 2017. 11. Strategic partnership agreement with Gaw Capital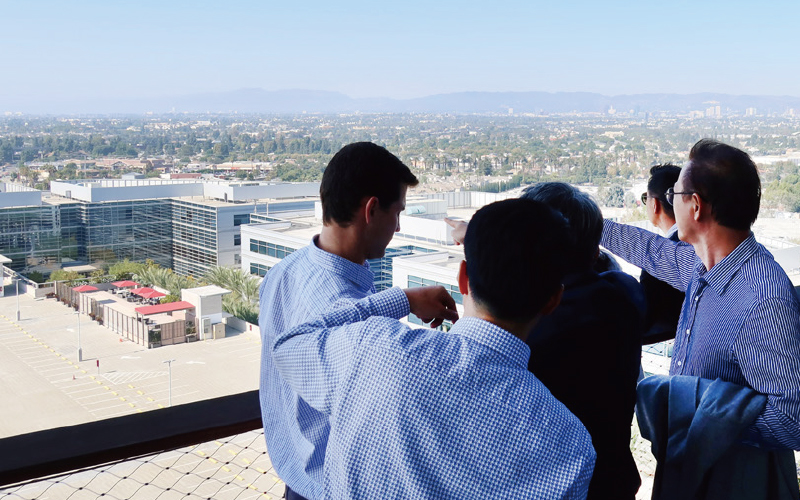 2019. 11. Visit to LA complex development project site
Lack of confidence?
Hang in there with your competitive spirit
If you lack confidence, use your unyielding, indomitable spirit
to supplement it. After all, you only live once. You might as well
make the most of it.
Each and every person is more precious than the world and is
a master of his/her own universe.
And as a master of their own universe, people should pioneer their
own lives with a sense of ownership.
It is crucial not to lose confidence, even if you have nothing.
You need to be able to say, "I am coming.
Get out of my way!" If you want to become a dragon, you have to
dream of becoming a dragon first. If you have dreamed of becoming
a dragon, then act as if you have already become a dragon.
Do not even think for a moment that you cannot become a dragon.
Not even in your dreams.
Believe in your success. Challenge yourself, act as if you are
already successful, and say you will succeed.
You must persevere and see things through to the end with a desperate
heart to succeed in what you do, then success will follow.
If you still cannot find your confidence,
bring out your competitive spirit to just hang in there.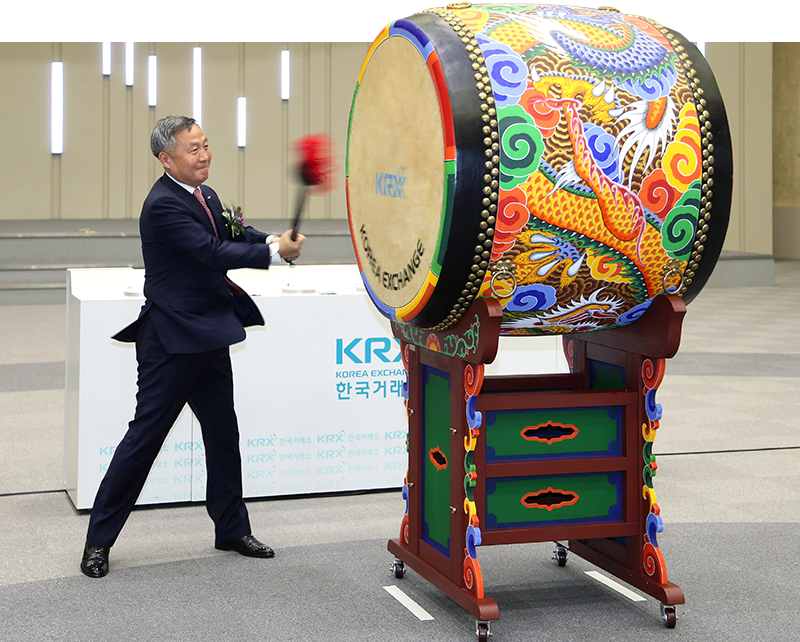 Kim Kyu-cheol (CEO, Korea Asset In Trust) beats the ceremonial drum to celebrate the listing of
Korea Asset In Trust.: In 2010, after winning the bid against more than ten major financial corporations to
acquire Korea Asset In Trust (KAIT), MDM listed KAIT on the KOSPI market in 2016, just six years after
its initial acquisition.

MDM Group Financial Sector Affiliates Meeting: After acquiring Korea Asset In Trust, MDM created Korea Asset in Capital and Korea Asset Investment Management,
creating a vertically integrated corporate structure tailored to the real estate industry that covers a comprehensive range of property development, trust,
finance, and asset management businesses.