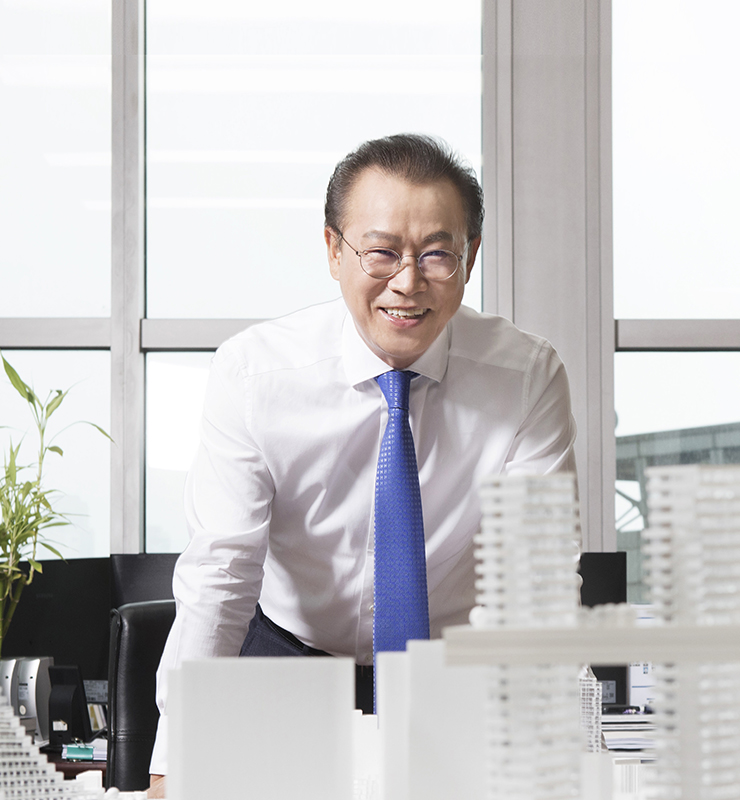 #1

When others see a crisis,
developers see NEW VALUE
for the future
For developers, land represents the future.
A good piece of land is like a fertile patch of farmland that bears an abundance of fruit.
Developers sow seeds.
To developers, the seeds they sow are innovative, new ideas.
When developers sow the fields with "good" seeds, the fields yield thirty,
sixty, sometimes a hundred times more fruit than the seeds they sowed.
Today's stagnant
global economy is
the perfect time
for new investments.
The material of the construction industry is land.
The success of a construction project hinges upon
choosing the right piece of land.
The first thing to remember when purchasing land
for a construction project is
that it should not be expensive.

A recession can be the perfect time to acquire
real estate at low prices. When fewer people are
on the market to purchase land, in many cases,
they can benefit from considerably more favorable
conditions in terms of potential transactions.
As such, a recession presents opportunities to secure
real estate with great value at low prices and
good terms without facing fierce competition on the market.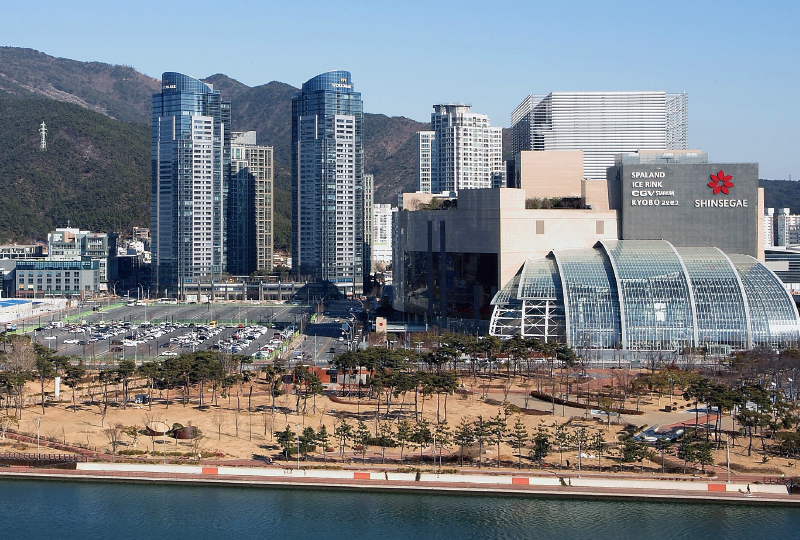 In 2006, The real estate market took a downturn due to the economic slowdown
and increase in real estate available for sale on the market.
That year, MDM acquired a site in Haeundae and successfully developed
Haeundae World Mark Centum, a luxury residential property in Busan.
Look at the future value, rather than the present value.
When buying land, pay attention to its future value rather than its present value.
That is why MDM pays close attention to parcels of land that competitors have turned away from, land that has been undervalued, or land that developers have failed to sell out in full.
Most of MDM's projects are examples of successfully purchasing these types of land and developing them into local landmarks.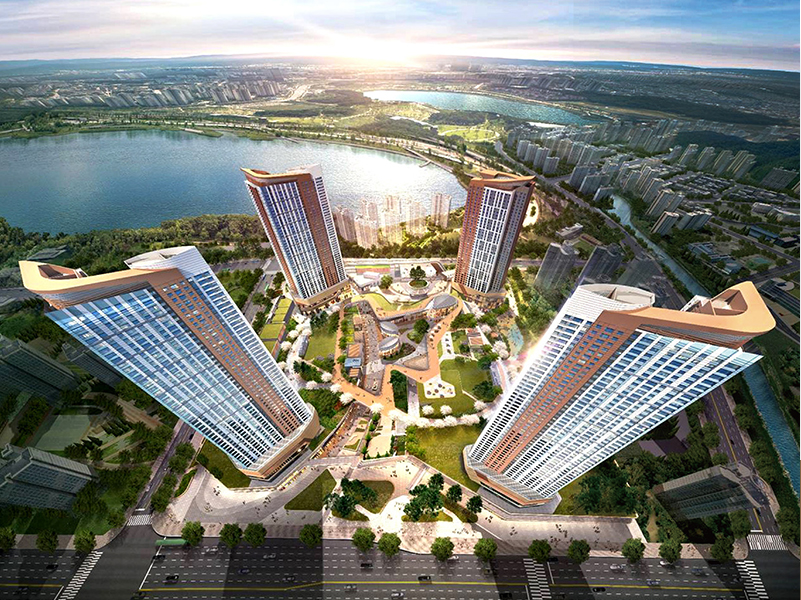 MDM acquired an extensive stretch of real estate in Gwanggyo, which was undervalued significantly at the time due to
multiple failed attempts to develop the area.
MDM saw its future potential and developed Gwanggyo The Sharp Lake City, a premium officetel complex.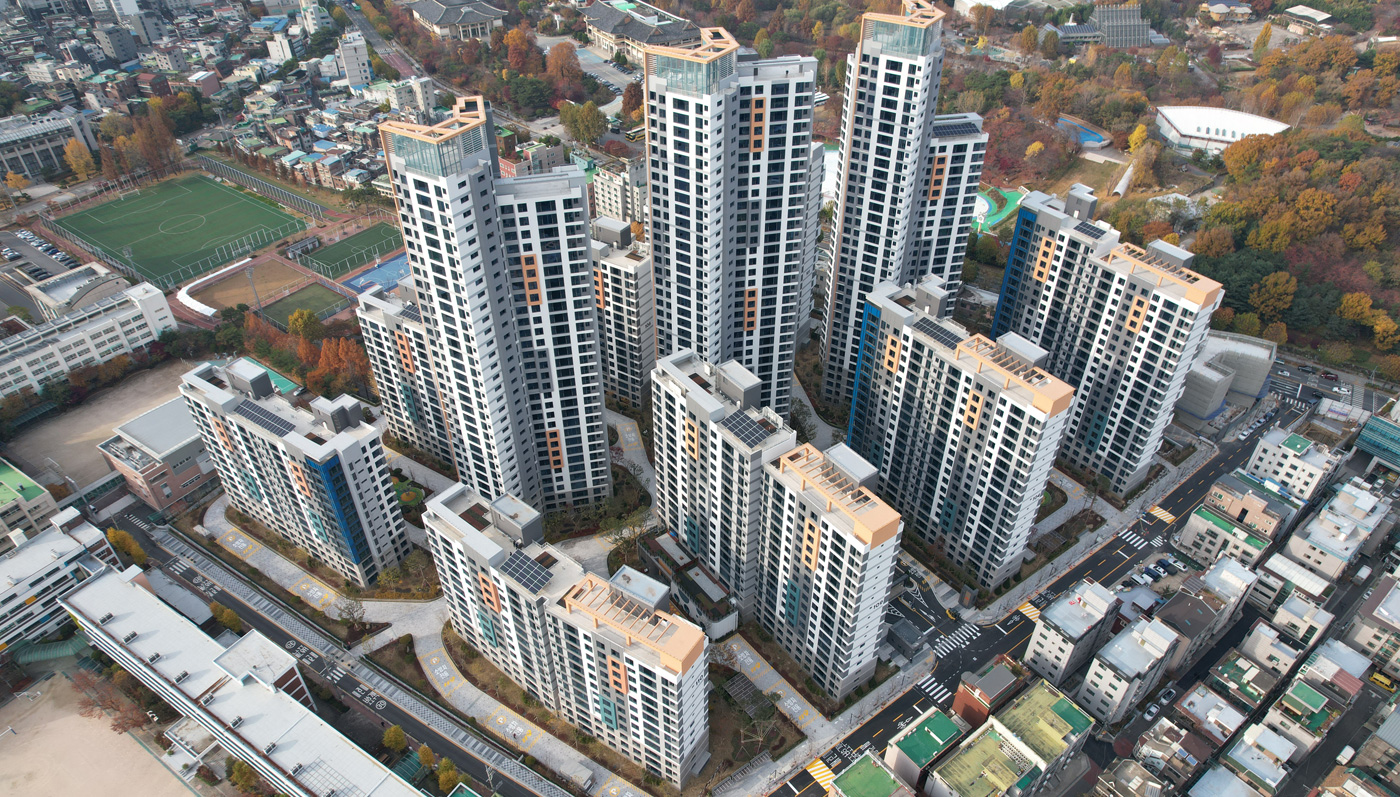 MDM acquired a site in Suji-gu in 2016 as part of its preemptive investment strategy to develop the Hillstate Suji District Office Station complex,
which it successfully sold after the relocation of the Korea Energy Agency in 2019.
For developers,
land represents the future.
It's a dream.
To developers, good land gives them a future and new dreams.
In other words, land is a key ingredient that turns dreams into reality
for developers, which is why MDM continues to invest in good land and
sow the seeds of new dreams for the entire MDM family.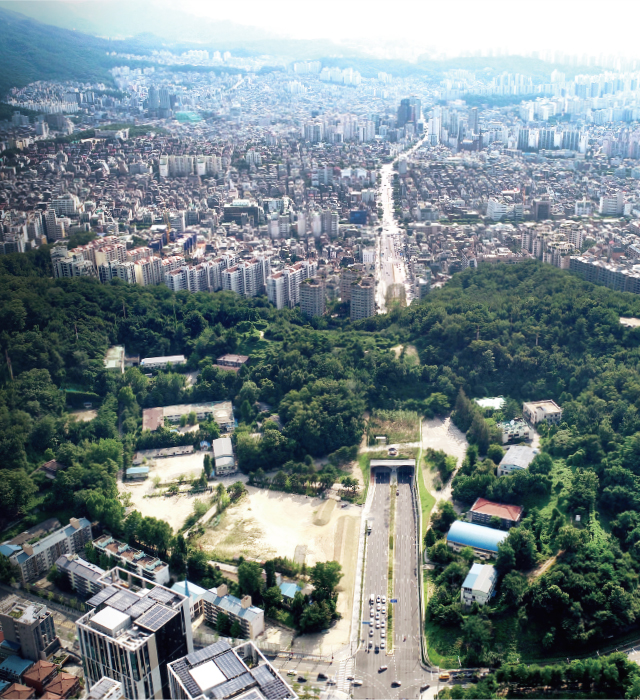 The old Defense Intelligence Command site at Seoripul,
Seocho-dong, had been previously put up for sale on eight
unsuccessful separate biddings.
However, In 2019 MDM acquired the site, and it is planning
to build an eco-friendly, high-tech district that can rival
Silicon Valley in the United States.